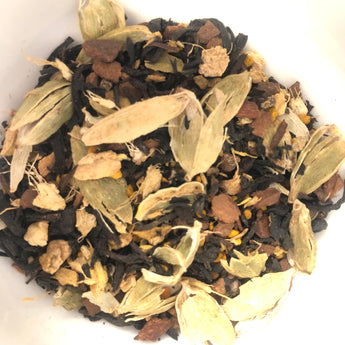 Turmeric Tea | DAWN | Energizing Organic Chai Tea with Turmeric Root
Available in 2 sizes. You can choose 50g or 100g bag by clicking the size box above.
A delicate chai blend revives awareness. Bold and fragrant, Assam tea is balanced by the soft heat of cardamom, cinnamon, and ginger. Best enjoyed where days, projects, insights begin.

Ingredients: Organic Assam Black Tea, Organic Cinnamon, Organic Turmeric, Organic Cardamom, Organic black pepper