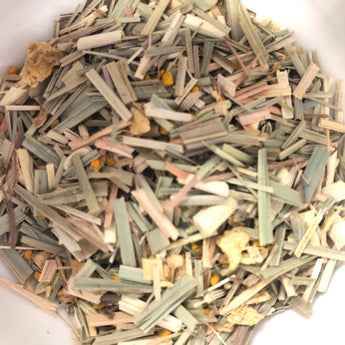 Turmeric Tea | DUSK | Calming Organic Lemongrass Tea with Turmeric Root
Available in 2 sizes. You can choose 50g or 100g bag by clicking the size box above.

Soothing lemongrass calms and restores balance with light, lingering notes of citrus. Hints of ginger and fennel seeds relax the body and mind and promote digestion. Best enjoyed at the end – of a day, a meal, a cycle.

Ingredients: Organic Lemongrass, Organic Turmeric, Organic Ginger, Organic Fennel seeds, Organic black pepper, Organic Pink Peppercorn