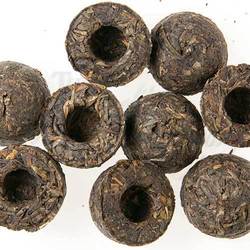 Mini Toucha (Pu-erh Tea) ~5 pods~
The pods are made by taking the processed green leaves, steaming them, and then pressing them into small bowl-shaped forms. The process is quite laborious as each pod must be pressed by hand.
Each pod makes tea for 3. Full bodied with a hint of oak.
Ingredients: Pu-erh
Tea(s) From: China